Michael Ondaatje's Warlight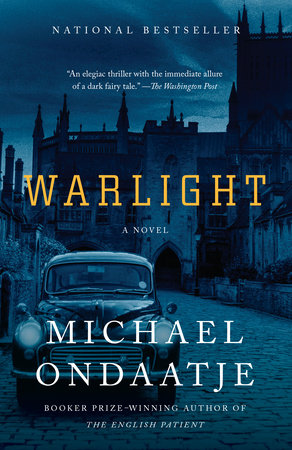 Readers who fell in love with Michael Ondaatje's The English Patient are in luck! His latest novel, Warlight, is out in paperback and delivers a rich, magnificent look into the lives of two teenagers coming of age in England during the years after World War II. It is packed with mystery and offers an adolescent view of the adult world followed by the realization that we don't always know as much about our parents as we may have thought. The English Patient recently won the Golden Man Booker Prize—a onetime award celebrating the fiftieth anniversary of the prize and setting Ondaatje's famous novel as the best of the best—and Warlight is sure to delight in the same way.
We are excited to share this interview that Ondaatje did for NPR's All Things Considered in which he discusses his writing process, the meaning of the title, family, and so much more. You're sure to be hooked by his discussion of Warlight's first line (spoiler, he had no idea how the rest of the book would go when he wrote it) and find plenty more to inspire book group discussions.
Enjoy!