Native American Identity in There There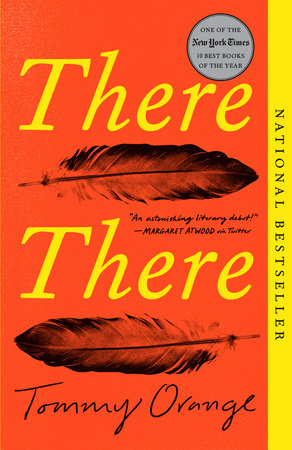 Tommy Orange's sensational, bestselling debut, There There, has taken the literary world by storm. Not only has it won several prizes, including the PEN/Hemingway Award, but it was also named a finalist for the Pulitzer Prize in Fiction. Hailed as "a revelation" (The New York Times), "exquisite" (San Francisco Chronicle), and "astonishing" (Margaret Atwood via Twitter), There There follows twelve characters traveling to the Big Oakland Powwow. Chronicling the plight of the urban Native American, the novel is an honest and shattering portrait of an America few of us have ever seen before.
Orange is himself an enrolled member of the Cheyenne and Arapaho Tribes of Oklahoma, and There There arose out of his own experiences growing up in that community. His deeply personal ties to his characters and their stories can be felt throughout the novel. He deftly explores what it means to be Native American in today's world, especially in the wake of the devastating history of his people.
Orange has dedicated his life to exploring these themes as an author, professor, and artist. Not long ago, he created a video he entitled "Ghost Dance," which shows clips from some of the first films ever recorded by Thomas Edison. Many of these clips feature Native American people as they "perform their Indianness" for Buffalo Bill's Wild West Show. This is some of the first recorded footage that illustrates how Native American identity has been forcibly shaped over time, and it is a fascinating companion piece to There There.
Watch the video below!