The Testaments Book Club Kit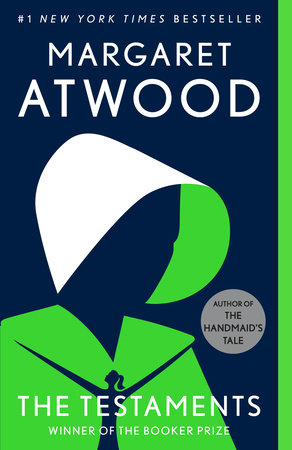 The long wait for the paperback edition of The Testaments is finally over! Whether you've read, or watched The Handmaid's Tale or are brand-new to Margaret Atwood's work, there is so much to dig into. In this enthralling page-turner, Atwood takes us into the lives of three women as Gilead begins to crumble. We learn about Aunt Lydia's complicated past and start to understand how she became who she is. We see a young woman for whom Gilead is the only world she's ever known come of age and reject marriage in favor of becoming an Aunt, and we are introduced to a young woman growing up in Canada who views the oppressive regime as something foreign, but has ties to the country in ways she could never imagine. Each of these women must choose the part she will play in Gilead's future or demise and decide how far she will go for what she believes.
We know your reading group will want to make this meeting extra special, so we've put together a book club kit with discussion questions, a peek into Margaret Atwood's archives, our favorite quotes from the book, a couple of drinks with that all important ingredient for fueling both writing and discussions: coffee, and more! To download a pdf, click here or on the image below.