The Brittanys Book Club Kit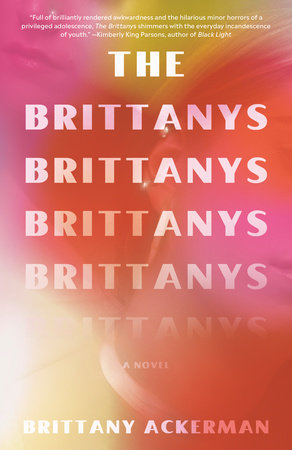 Bursting with bittersweet nostalgia, The Brittanys is a funny, poignant, perfectly voiced debut novel by Brittany Ackerman. Sarah Gerard, author of True Love, raves "I've never read any book that captures so perfectly all the sweet and bitter and mess and tenderness and hard lessons of being fourteen. Nor the highly specific, totally unfakeable feeling of the year 2004. . . . I found every page of this book to be the perfect mix of entertaining, satisfying, questioning, and moving." We could not agree more!
We love that The Brittanys explores the transformative time in one's life of being a teenager. Brittany Ackerman reveals the awkward, painful, and endearing moments of adolescence in a way that transports us to another time. To bring your book club back to 2004, we've put together a Y2k themed book club kit, complete with discussion questions, a 2000s playlist, and a fashion guide. Dig into the novel's rich themes of female friendship, familial bonds, and a young woman coming-of-age.
Click here or on the image below to see the Book Club Kit: