Experience Colson Whitehead's New York Through 4 Unforgettable Books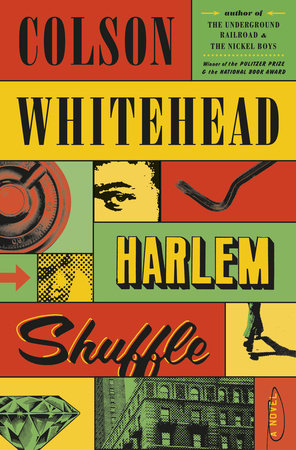 We can't believe it's almost September!
If you're in need of an end-of-summer trip as much as we are, you can experience New York through some of our favorite books by Colson Whitehead. These influencers are already getting lost in New York, from the beaches of Sag Harbor to bustling Chinatown in Zone One, to Central Park in The Colossus of New York.
We love seeing where your current read is taking you! Join us as we experience Colson Whitehead's New York, and get ready for Harlem Shuffle this fall.
Check out an animation of Colson Whitehead's New York by clicking here.
""The city knows you better than any living person because it has seen you when you are alone." This line had me in my feelings for a moment because NYC has truly seen my most wild AND vulnerable moments."
@NasirFleming
"Sag Harbor has a wonderful, long and interesting African-American history."
@thesophislife
"FYI this isn't your typical zombie novel, it's kind of dark, some humor, and I am loving the dystopian aspect.⁣"
@never_withouta_book
Photo by @OneikaTraveller