A Walking Tour of Savannah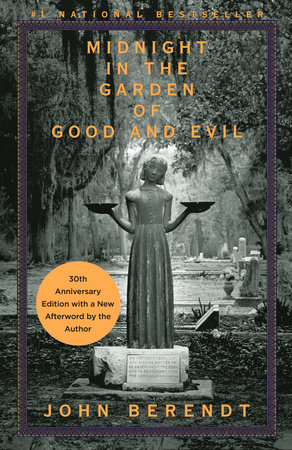 Fodor's MIDNIGHT IN THE GARDEN OF GOOD AND EVIL Tour of Savannah
Allow a leisurely two hours to walk the main points of the tour, plus another hour to visit the cemetery. If driving, this tour is easily accomplished in an hour. Unless otherwise indicated, the sights on this tour are not open to the public.
Begin at the southwest corner of Monterey Square, site of the Mercer House, whose construction was begun by songwriter Johnny Mercer's great grandfather just before the Civil War. Two blocks south on Bull Street is the Armstrong House, an earlier residence of Jim Williams, the main character in the book. Walk south through Forsyth Park to the corner of West Gaston and Whitaker streets (or, if driving, turn right on East Gaston to West Gaston Street, then left onto Whitaker). The Forsyth Park Apartments, where author John Berendt lived, are on the southwest corner of Forsyth Park. Then, if you're walking, turn back north through the park (and if driving, turn left down Drayton Street at the park's southeast corner, then left onto East Gaston Street). At the midpoint of the park's northern edge, turn north up Bull Street in the direction of Monterey Square. Turn left on West Gordon Street at Bull Street and walk toward the corner of West Gordon and Whitaker, where you'll reach Serena Dawes's House. Next, cross West Gordon Street, walk north on Bull Street in front of Mercer House, cross Wayne Street, and the first house on the left facing Bull at Wayne is Lee Adler's home, which sits across from Monterey Square's northwest corner. (If you're driving, proceed around Monterey Square to West Taylor Street, and at its intersection with Whitaker Street, take a left and go two blocks to West Gordon. Take a left onto West Gordon; the house is on the right.) Continue walking north on Bull Street, and take a right (east) on East Jones Street. Joe Odom's first house is the third house on the left before Drayton Street. (If you're driving, go around the square again onto Bull Street, and go north on Bull to East Jones Street. Take a right, and the house will be on the left.)
Continue on East Jones Street to Abercorn Street, and turn left (north), walking two blocks on Abercorn to East Charlton Street and the Hamilton-Turner House. Then, swing around Lafayette Square to East Harris Street, and take it about six blocks west to Pulaski Square at Barnard Street; turn right (north) on Barnard through Orleans Square back north to Telfair Square. On foot, you may elect to head west down West York Street on the south side of Telfair Square to find the Chatham County Courthouse, scene of all the trials, two blocks away. Drivers will have to continue around the square to take a left (west) onto West State Street, two blocks from the courthouse. Finally, whether walking or driving, you may conclude the tour by driving east on Liberty Street and Wheaton Street for about 4 miles to Bonaventure Road. Turn left to Bonaventure Cemetery.
(Excerpted with permission from Fodor's Pocket Savannah & Charleston. For more information about Fodor's travel guides, click here.)