Lark and Termite Announced as One of the Finalists for the National Book Critics Circle Awards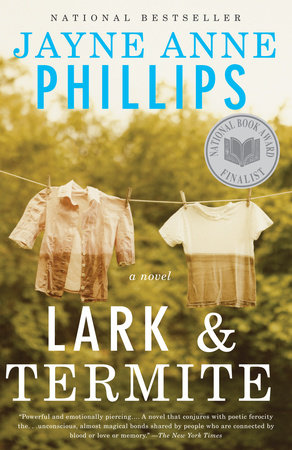 Jayne Anne Phillips' novel Lark and Termite has been announced as one of the finalists in the National Book Critics Circle Awards, announced Saturday night.
Larke and Termite is one of the five best books in the fiction category and all the winners will be announced at a ceremony on March 12.
Larke and Termite, new in paperback, is a rich, wonderfully alive novel about seventeen year old Lark and her brother, Termite, living in West Virginia in the 1950s. Their mother, Lola, is absent, while their aunt, Nonie, raises them as her own, and Termite's father, Corporal Robert Leavitt, is caught up in the early days of the Korean War. Award-winning author Jayne Anne Phillips intertwines family secrets, dreams, and ghosts in a story about the love that unites us all.