Cooking Blog Round-up: Valentine's Day Edition
Valentine's Day is a holiday fraught with tension: why do I have to buy yet another gift for my significant other? What am I supposed to do if I don't have a significant other? Just how many red velvet cupcakes can I eat? Oh, scratch that last question—it's questions like those that make me love Valentine's Day.
When the new year starts, all of my favorite cooking bloggers share their favorite healthy recipes, vowing to ditch the cake and embrace the quinoa. But Valentine's Day rolls around, and all those resolutions go out the window: bring on the chocolate! bring on the cream cheese frosting! These are slogans I can get behind.
As a companion to my recent foray into chocolate mousse, here are a few decadent posts from some of my favorite cooking blogs:
Are you kidding me. This is inspired: you make the cake, crumble it up, mush it together with some cream cheese frosting, form "kisses", and pour chocolate on top. Kudos to you, alpineberry.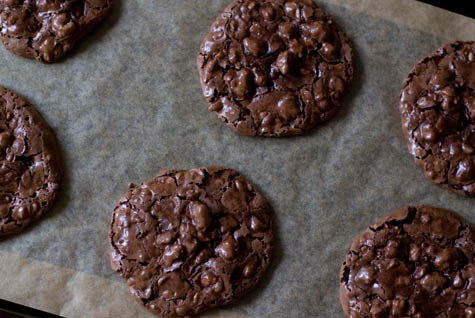 Puddles…of chocolate… 101 Cookbooks, you slay me.
It took me a while to come around to the modest ginger snap, but now I am a convert. The sugar says "I love you, Valentine!" while the molasses says, "We just got pummeled by a snowstorm; let's stay in." Perfect for this weekend!
Best of all, Big Girls Small Kitchen offers up a bevy of cookie recipes in this one post, in case you want to surprise your sweetie with a variety cookie tin.
These lollipops look so cheery! And just to prove that there will always be a kitchen tool out there that you don't already have, She Simmers calls for "lollipop molds with grooves for the sticks."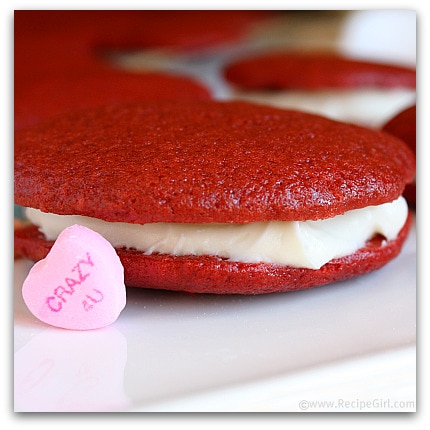 Recipe Girl provides us with a useful history lesson: "According to food historians, Amish women would bake these and put them in farmers' lunchboxes. When farmers would find these treats in their lunch, they would shout WHOOPIE!" Too cute!
Whatever you decide to bake for your valentine, may it (and your holiday weekend) be sweet.