Jennifer Egan Makes a Literary (Power)Point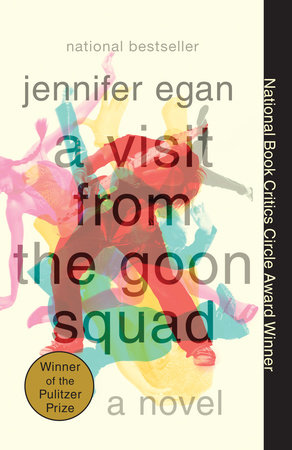 In her moving and hilarious novel, A Visit From the Goon Squad, Jennifer Egan gives her readers plenty to talk about. There's a host of wonderful characters, well-observed settings, and a whole lot of creative storytelling. One of the most inventive elements of the book is a chapter told entirely in PowerPoint slides. Egan's narrative flair gives the Office tool a brand new lease on life.
Below is the entire PowerPoint presentation, almost exactly as it's seen in the book—except, here, there is some added music (and pauses). Click the play button to get the autoplay started, and use the forward and back buttons to navigate. You can also click the projection screen icon to view the presentation full screen. Watch it at your next reading group meeting, and click here to download a guide for the book!