Be Part of the Dream! With the Carolyn Parkhurst Collection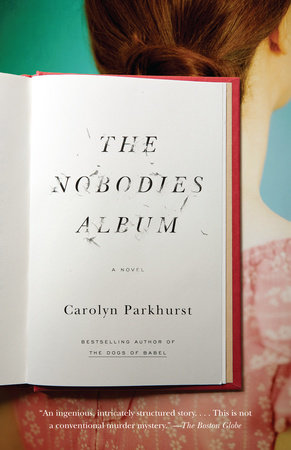 Author Carolyn Parkhurst has gone where few authors dare to go: throw pillows. Also beer steins…doormats…onesies…and that's really just scratching the surface. In this hilarious book trailer for The Nobodies Album, Carolyn shows off all of the exquisite, specially-branded merchandise that she's offering to her fans. Sort of. You'll see. It's worth it.
Visit Carolyn's blog for more updates (and for close-ups of some of these unique items!).
The latest edition to Carolyn's oeuvre, The Nobodies Album, is now available in paperback. Click here to read an excerpt, and click here to download our reading group guide!