How Has Aleph Inspired You? Tell Us and Get a Sneak Peek At The Next Paulo Coelho Book!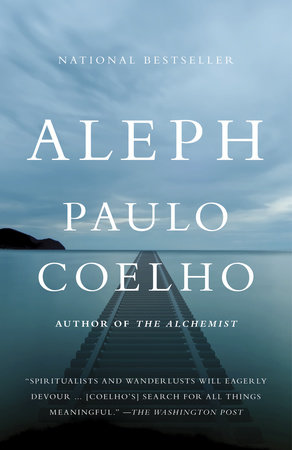 Beautiful and inspiring, Aleph by Paulo Coelho invites us to consider the meaning of our own personal journeys. Tell us how Aleph has inspired you and we'll send you a sneak preview of Paulo Coelho's next book!
In his most personal novel to date, internationally bestselling author Paulo Coelho returns with a remarkable journey of self-discovery. Like the main character in his much-beloved The Alchemist, Paulo is facing a grave crisis of faith. As he seeks a path of spiritual renewal and growth, his only real option is to begin again—to travel, to experiment, to reconnect with people and the landscapes around him.
Watch the book trailer above and upload a video response on YouTube (in English, please) by 11:59 p.m. ET on 8/31/12. Then, click here and fill in the form below to register your video. All entrants will receive an email on or around 9/1/12 containing a link to download the sneak preview in PDF format.
And don't forget to "like" Paulo Coelho on Facebook! Throughout the promotion, he'll be posting his favorite video responses, so be sure to check in and see if yours gets chosen.
Click to read an excerpt from Aleph and to download our reading group guide.