Recipe by the Book: English Jam Tarts for Death Comes to Pemberley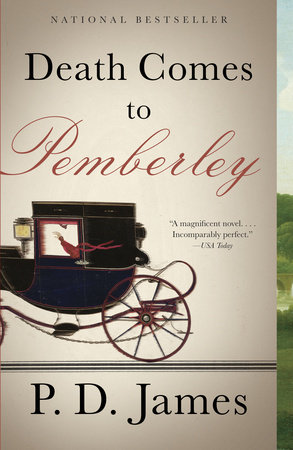 Death Comes to Pemberley is a treat for fans of mystery and Jane Austen alike. Inspired by a lifelong passion for Austen's work, P. D. James masterfully re-creates the world of Pride and Prejudice, electrifying it with the excitement and suspense of a brilliantly crafted crime story.
Elizabeth and Darcy have been happily married for six years, and, as James writes, plans for their autumn ball are going splendidly: "Logs in sufficient quantity had been cut to ensure that the fires would be kept up, particularly in the ballroom. The pastry cook would wait until the morning to prepare the delicate tarts and savouries which were so enjoyed by the ladies, while birds and animals had been slaughtered and hung to provide the more substantial meal which the men would expect."
The day before the ball, Pemberley's peace is shattered by an unexpected visitor: Elizabeth's disgraced sister, Lydia, who arrives in a hysterical state with the news that her husband, Wickham, has been murdered. Soon, the lives of all at Pemberley are up-ended by a frightening mystery and a lurid murder trial. As your book club debates possible suspects, serve them these delicious jam tarts—as light and sweet as those served at the autumn ball!
Click here to view the PDF.