Recipe by the Book: Hot and Sour Soup for The Red Chamber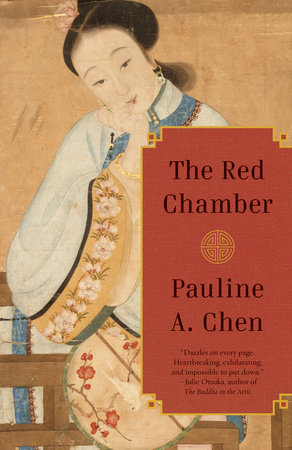 Set in eighteenth-century China, The Red Chamber by Pauline A. Chen is the tale of Daiyu, a beautiful orphan who leaves her home in the provinces to seek shelter with her mother's family in Beijing. At Rongguo Mansion, she is drawn into a world of sumptuous feasts, silken robes, and sparkling jewels—as well as a complex web of secret rivalries and intrigues that threatens to trap her at every turn. When she falls in love with Baoyu, the family's brilliant, unpredictable heir, she finds the forces of the family and convention arrayed against her, and must risk everything to follow her heart.

While your reading group discusses the timeless tale—based on the epic Dream of the Red Chamber, one of the most famous love stories in Chinese literature—get a taste of Beijing with this hot and sour soup. This delicious recipe is taken from The Chinese Takeout Cookbook by Diana Kuan.

(If you have trouble viewing the recipe below, click here to view on Scribd.)