Download The End of Your Life Book Club Reading List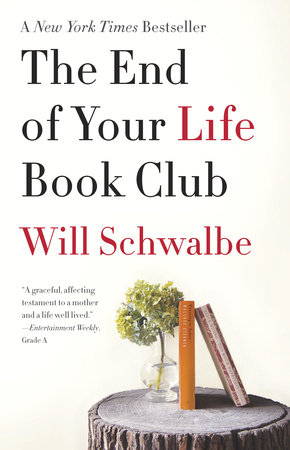 Will Schwalbe's The End of Your Life Book Club is a moving testament to the joy—and the power—of reading books with a loved one. While his mother was being treated for cancer, Will sat with her in the hospital and the two discussed what they had read recently. Their book club proved to be a wonderful way for them to connect during a difficult time, inspiring conversations that were both wide-ranging and deeply personal. Throughout, they were constantly reminded of the power of books to comfort us, astonish us, teach us, and tell us what we need to do with our lives and in the world.
Below is a complete list of the authors, books, plays, poems, and stories discussed or mentioned in the book. It's an eclectic reading list that jumps from classic to popular, from poetry to mysteries, from fantastic to spiritual. Consider sharing this list with your own book club when you discuss The End of Your Life Book Club—any of these reads could spark a conversation!