Recipe by the Book: "Homesick" for Love Cake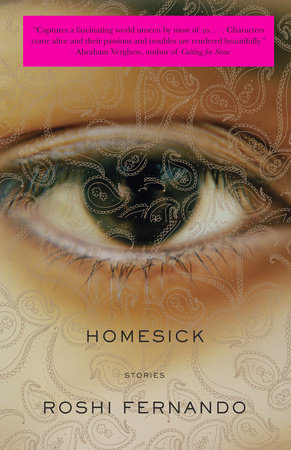 Roshi Fernando's Homesick makes the reader feel anything but. This snug and witty novel, which depicts the successes and struggles of a large Sri Lankan family across decades and continents, positively welcomes you into the lives of its protagonists, who immediately start to feel like old, familiar friends.
Homesick was was recently released in Vintage trade paperback, and to celebrate the occasion, here is something that's just as warm and delicious as the novel: a recipe for "Love Cake" straight from Roshi's Aunty Ithalie. Serve this sweet, spicy baked good at your next reading group meeting—and enjoy Homesick!
(If you have trouble viewing the recipe card below, please click here to view on Scribd.)

Plus, click here to get Roshi's recipe for octopus!