Jennifer Close on The Smart One and Her Favorite Stories of Siblings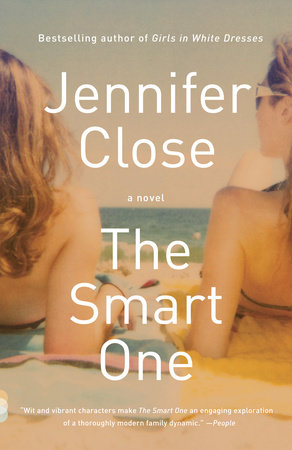 When it came time to write her second book, Jennifer Close—author of Girls in White Dresses—started with sketches of two sisters, Claire and Martha. Around them materialized a family and, finally, a novel: The Smart One, a funny, stirring saga of three siblings who retreat to their parents' beach house to reassess their lives.
The Smart One reveals Close's deft touch with brothers and sisters and the memories, dreams, frustrations, and shared quirks that unite them. As it turns out, Close is quite the aficionado of the sibling story, and over at Everyday eBook, she writes about the family-centric novels she's enjoyed the most.
One of her favorites is Maine, J. Courtney Sullivan's acclaimed tale of a New England family reunion:
J. Courtney Sullivan's Maine deals with the whole Kelleher clan, but the character of Kathleen (a grown woman with children of her own) and her feelings of resentment toward her brother was one of my favorite parts of the story.
Close also considers Maggie O'Farrell's Instructions for a Heatwave, in which a vanished husband sets in motion the story of a tumultuous family:
I read this book about a month ago and couldn't put it down! Three adult siblings return home to help their mother after their father has disappeared. It's a family saga with a little bit of mystery thrown in and it's completely fantastic.
As Close asks, "What's better than examining the complicated and close bond that brothers and sisters share?" Read Close's entire essay alongside The Smart One and see if you agree!