Sonia Sotomayor Shares Her Triumphant Rise to the Supreme Court in My Beloved World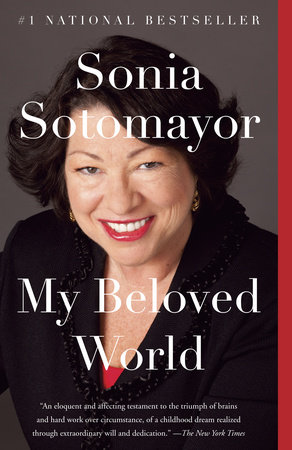 My Beloved World has received an outstanding response from the public, and as you can see from the incredible ratings and reviews on Amazon, it's easy to understand why. Readers have been moved by the extraordinary experiences Sonia Sotomayor details in her autobiography. From her tumultuous family life to her battle with diabetes, she gives a candid glimpse into the many obstacles she overcame to make it to the Supreme Court bench. And as she tells NPR  in a recent interview, sharing these obstacles was her primary goal in creating a book that would inspires people to reach the heights she has.
"I think to move people beyond just dreaming into doing, they have to be able to see that you're just like them and you still made it. I realized I had to tell them the truth, and so this book is about that truth."

Click here or below to listen to the entire interview , and take a look at the Reading Group Guide for My Beloved World. You'll find great discussion questions that get to the heart of this inspirational story from one of America's most influential political figures.
A Justice Deliberates: Sotomayor On Love, Health And Family