Judy Blume in Her Own Words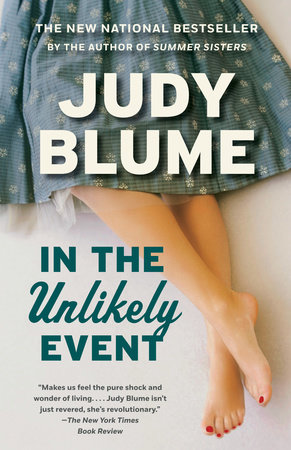 The release of Judy Blume's In the Unlikely Event—her first novel for adults in seventeen years—was an occasion marked by much celebration and fanfare among her devoted readers. Based on a real series of events that took place during her adolescence in Elizabeth, New Jersey, In the Unlikely Event is a wonderful glimpse into the past through accomplished storytelling.
In May 2015, Blume sat down with fellow novelist Jennifer Weiner at BookCon to talk about the book. In between topics like sex ed and which of her many characters she relates to the most, Blume also discussed her inspiration for In the Unlikely Event, and, without giving away any spoilers, how she settled on the novel's ending.
Check out the clips below to hear more, and post a comment on our Facebook page to share which of Judy Blume's books have meant the most to you.