Rachel Hulin's Favorites from the Hey Harry, Hey Matilda Instagram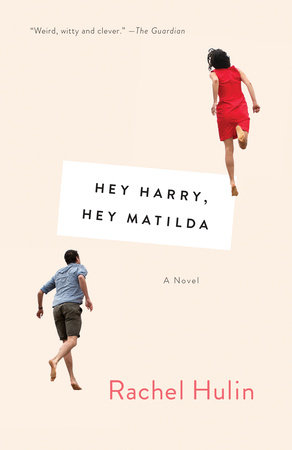 Rachel Hulin created the first Instagram novel when she paired her manuscript for Hey Harry, Hey Matilda with original photographs and posted them under a profile proclaiming "Matilda and Harry Goodman. We are twins. This is our story." Fans followed along as posts went up and anticipation grew for the final product: a novel told through emails and featuring Hulin's photos at the beginning of each chapter. We loved the way the images complemented her prose and asked Hulin to tell us more about some of her favorite shots. Enjoy!
Follow @heyharryheymatilda and check out http://www.heyharryheymatilda.com/ for more fun ways to interact with this epistolary novel for the modern age!

I started writing Hey Harry, Hey Matilda in 2009, and then put it on a shelf for a few years, not knowing exactly what its future might be. Six years later I picked it up again, and realized I needed to take pictures to go along with the story (I also work as a photographer). This was one of the first pictures I took for the book—of a friend I loosely "cast" as Matilda. I had her look away from the camera, so readers could decide for themselves exactly what she looked like.
In the book, Matilda begrudging makes her living as a wedding photographer. I've been known to shoot weddings myself—and have a lot of stories to tell about them. It was great fun to troll my archives for outtakes that may not have made it into peoples' family albums.

My Harry and Matilda characters were very patient with me as we came up with a concept for the cover. We climbed trees, swam in rivers, jumped off of dunes, and even rode motorcycles to get the perfect shot.
The sand dunes finally won [for the hardcover], though the tree image is still a favorite.
It was especially fun to pair images on the Instagram with strange things I came across in everyday life— it served to bring the book into a real-time experience, and felt almost performative for me, as I'd rewrite little portions of text, depending on my mood or the day's circumstance, or even a comment from a reader. This day I was taking a drive in a beautiful cemetery in Providence called Swan Point. I looked to my left and there was a headstone with just the name "Matilda" and no other info. It seemed pretty strange and telling, so it went up on the account.

This is a shot I took near my house in Providence—there are some strange shops on Wickenden Street that feel like they are frozen in time. This one is one of my favorites. I used it to illustrate the story Vera tells in the book about the long, convoluted boat trip she takes.
This post was about the Westermarck effect, which is a proven phenomenon about twins or siblings when they are separated early in their lives. When they meet later in life they often feel a palpable connection or attraction, which can be very inconvenient! Siblings who grow up together generally do not feel this connection.
This picture is near and dear to me; it's a portrait of my daughter, who was almost a year old at the time. I finished my final edits on the book when she was five months old, and now she is almost five years old! Time really does go so quickly.
—Rachel Hulin