Weike Wang's Favorite Fiction that Features Science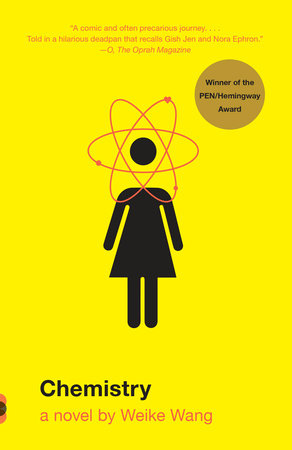 Whiting Award–winning author Weike Wang's debut novel, is a moving and unexpectedly funny coming-of-age story that has drawn comparisons to Jenny Offill and Nora Ephron. The book tells the story of a young PhD candidate who is on the cusp of a perfect life—until everything comes crumbling down. To celebrate the paperback release of this delightful read, Weike Wang shared a few of her favorite novels that include science as a supporting character.
This list was really hard.  I realize there is not much fiction out there featuring science, period, that somehow doesn't go into the realm of dystopia or space or superheroes.  Which, I guess, goes to show we as a culture have come to view what science is:  either the soon-to-happen catastrophe or our ticket to Mars.  Or turning into the Hulk.
Luminous Fish by Lynn Margulis 
This was the first book I read that featured academic scientists as protagonists. It was given to me by the postdoc I was working under during my years in a microbiology lab.
Never Let Me Go by Kazuo Ishiguro
One of the few "science fiction" novels I have loved, for its use and portrayal of scientific inquiry and trajectory.
Goodbye, Vitamin by Rachel Khong
There's not so much science in here, but interesting nutritional facts and part of my doctorate was nutritional epidemiology.
Other Favorites:
Servants of the Map by Andrea Barrett
Love and Hydrogen and Like You'd Understand, Anyway  by Jim Shepard
The Gate of Angels by Penelope Fitzgerald