Lines from Crazy Rich Asians that We Hope Make It Into the Movie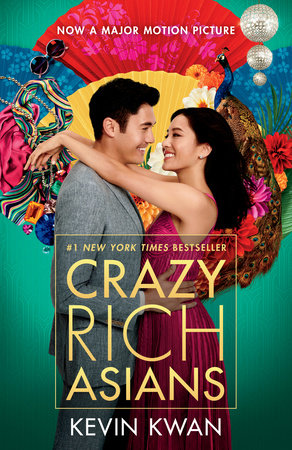 Look, it can be conflicting when one of your favorite books gets turned into a movie. Yes, it's great to see so many people interested in a story you've loved, but what if they mess it up? Well, we're here to tell you that we have extremely high hopes for Crazy Rich Asians. The casting is amazing (hello, Henry Golding!) and the trailers make it look like the movie perfectly captures the glittery, high net worth world described in the novel. So here, in hopes and expectation, are a few lines from Kevin Kwan's shockingly funny novel that we'd love to hear in surround sound.
Let us know which lines we missed on our Facebook page.
"Aiyoooooh, finish everything on your plate, girls! Don't you know there are children starving in America?"
"Pinch me, please. Is any of this real?" Rachel whispered as she looked into Nick's eyes.
"This place is very real. You're the dream," Nick answered as he kissed her deeply.
"I take fifty milligrams of amitriptyline every night, and then an extra ten milligrams of Ambien if I really want to sleep through the night. Sometimes I add a Lunesta, and if that doesn't work, I get out the Valium—"
"You can't seriously think you can wear black shoes with khaki trousers."
"Welcome to Singapore, Rachel—where arguing about food is the national pastime," Araminta declared. "This is probably the only country in the world where grown men can get into fistfights over which specific food stall in some godforsaken shopping center has the best rendition of some obscure fried noodle dish. It's like a pissing contest!
I've never understood why anyone would want a fake designer handbag. What is the point of pretending to carry one if you can't afford it?