Enter to Win the Entire Isabel Dalhousie Series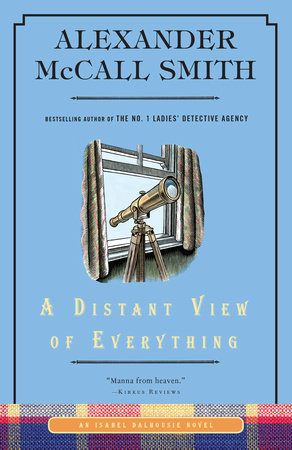 There's nothing better than plunging into an entire series from the beginning and getting to spend weeks with new favorite characters. It's like a Netflix binge, but with books! Lucky for you, Alexander McCall Smith, beloved author of the No. 1 Ladies' Detective Agency series, is a prolific writer. Extra lucky for you, we're giving away his entire Isabel Dalhousie series, so you can binge read to your heart's content.
You probably already love Precious Ramotswe, Botswana's premier lady detective, so allow us to introduce you to the insatiably curious professional philosopher and amateur sleuth Isabel Dalhousie. Whether she is investigating a case or a exploring an ethical dilemma, the indefatigable Isabel is always ready to pursue the answers to all of life's questions, large and small.
So what are you waiting for? Click here to enter for the chance to win the entire Isabel Dalhousie series!