Meet the Detectives of the Department of Sensitive Crimes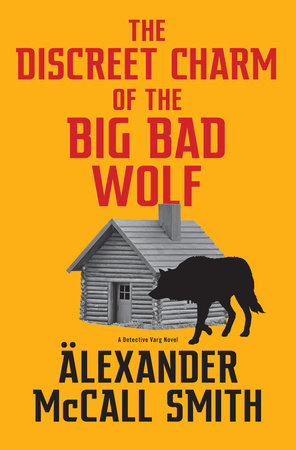 Alexander McCall Smith's Detective Varg series is a unique take on Scandinavian Noir which he likes to refer to as Scandinavian Blanc—a more cozy approach to crime. The setting is still cold as ice, but the cases investigated by Detective Varg and his colleagues at the Department of Sensitive Crimes are unusual not for their violence, but rather because they are simply too low priority for other investigators. So what kind of detective would choose to spend their careers on such . . . insignificant crimes? Here we'll introduce you to the crack team at the heart of the Department of Sensitive Crimes.
Don't miss the latest in the series, The Discreet Charm of the Big Bad Wolf!
 Ulf "the Wolf" Varg
The lead detective of the Department of Sensitive Crimes. Thoughtful and diligent, Ulf focuses on the minutiae of a case. He's a thirty-eight-year-old divorcee quickly approaching middle age who lives with a devoted dog named Martin, a hearing- impaired canine with an unusual skill: the ability to read lips. 
 Anna Bengsdotter
A contemporary of Ulf's and a member of the Department previously transferred from human resources. Anna's from Stockholm, where her father was the proprietor of a small travelling circus, a family career she declined to pursue. She's married to an anesthetist, Jo and is the mother of twin daughters, keen swimmers in Malmö swimming circles. In love with Varg's car (and possibly Varg too).
Carl Holgersson
The hardest worker on the team, Carl likes nothing more than filling out paperwork. He inherited a sense of duty from his father, a professor of theology and television personality who discusses the moral issues of the day. Often picks up extra shifts and works through lunch to finish the department's reports.
 Erik Nykvist
Deeply committed to fly fishing. Erik views the Department as a minor distraction from the real battle in his life—the one between man and fish. He spends his working hours tying fishing flies at his desk and researching the weather and ferry timetables. Counting down the days until his blissful retirement, where he plans to move to a small cabin that his wife inherited in the Stockholm archipelago.